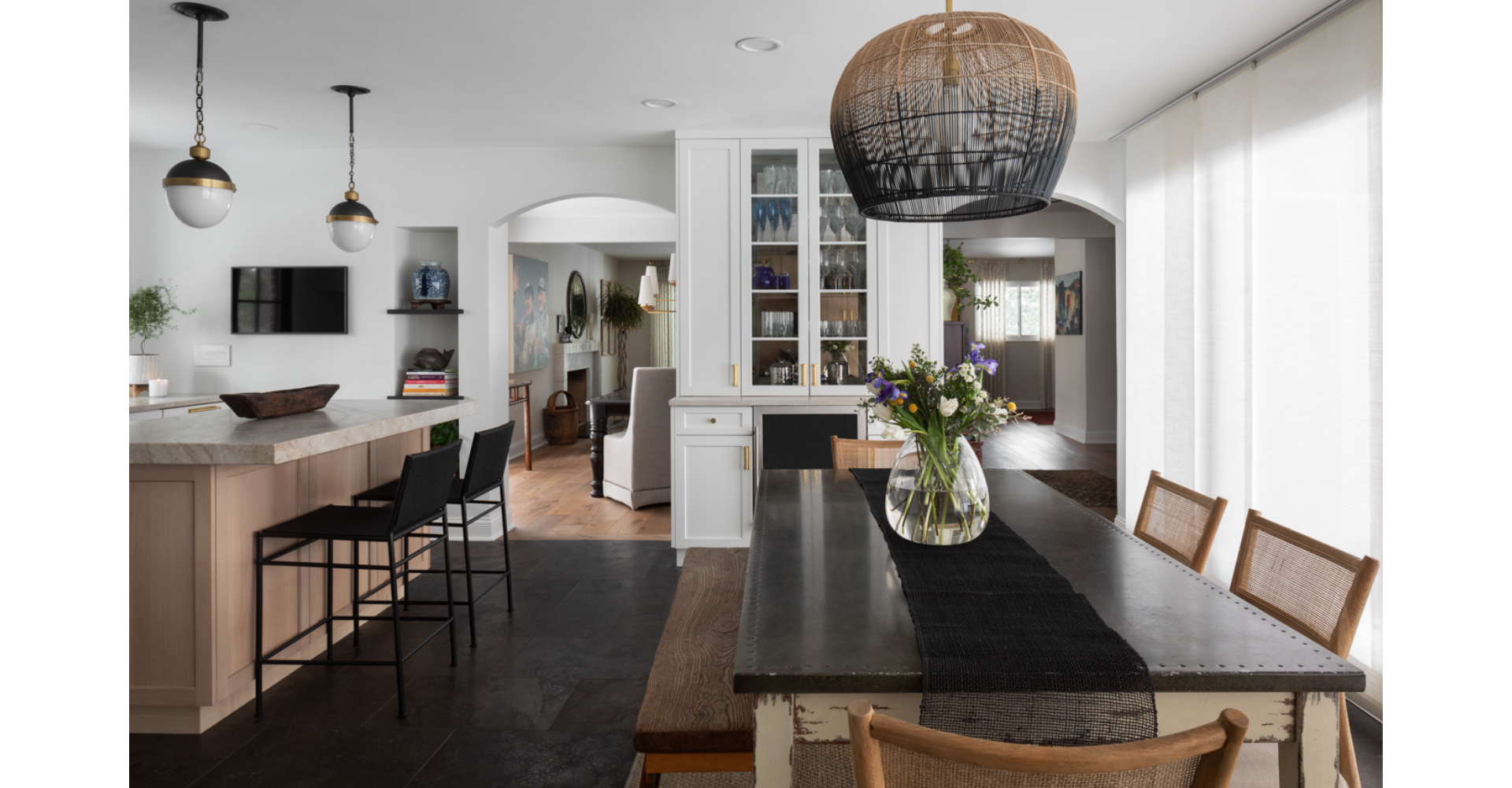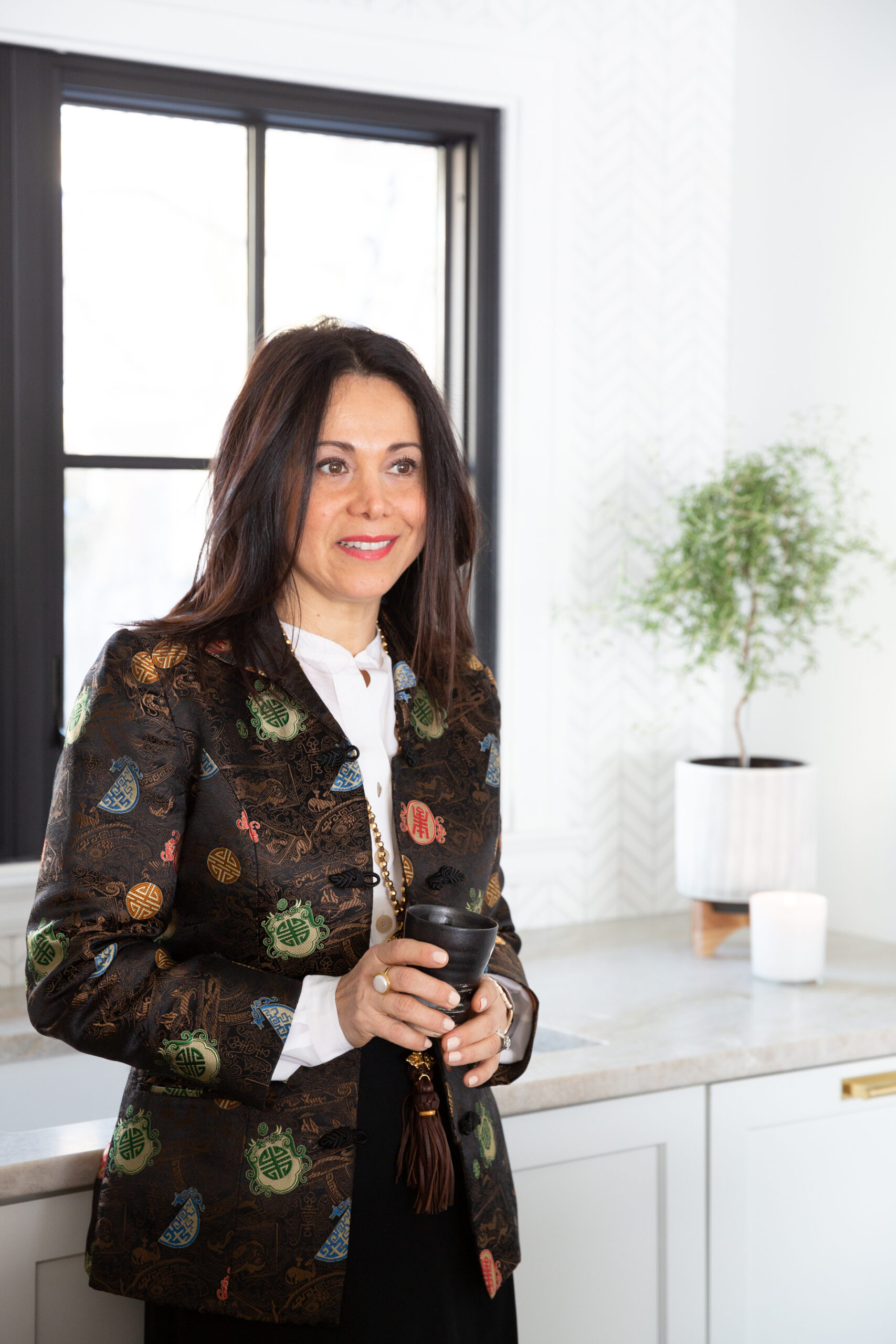 Matte & Gloss Interiors
A concierge-style firm established in Glencoe, IL, with a fresh approach to sophisticated livable spaces.
Milena Fay is the founder and principal of Matte & Gloss Interiors. She embraces the concept of relaxed luxury, diversity and globally inspired interiors. Her aesthetics and vision for designing reflect an adventurous 22 year journey living and working in Asia combined with her deep knowledge of Latin influences.
Moving eight times within Asia has allowed Milena to become an Oriental style connoisseur who has developed an extensive knowledge of Chinese history, textiles and furniture. Along the way, she cultivated experiences and relationships with contemporary local artists in Asia and beyond. She expanded her passion for fabrics, and rare accessories.
Finding solutions and engaging with clients in a collaborative relationship is what Milena does best. Working with quality, dependable contractors and delivering on-time and on-budget is her vocation.
Milena is passionate about creating eclectic spaces with colors that are timeless and distinctive. Her goal is to create a hassle-free experience from start to end giving the client a sense of ease and close collaboration for successful results. 
Design is not just what it looks like and feels like. Design is how it works.

– Steve Jobs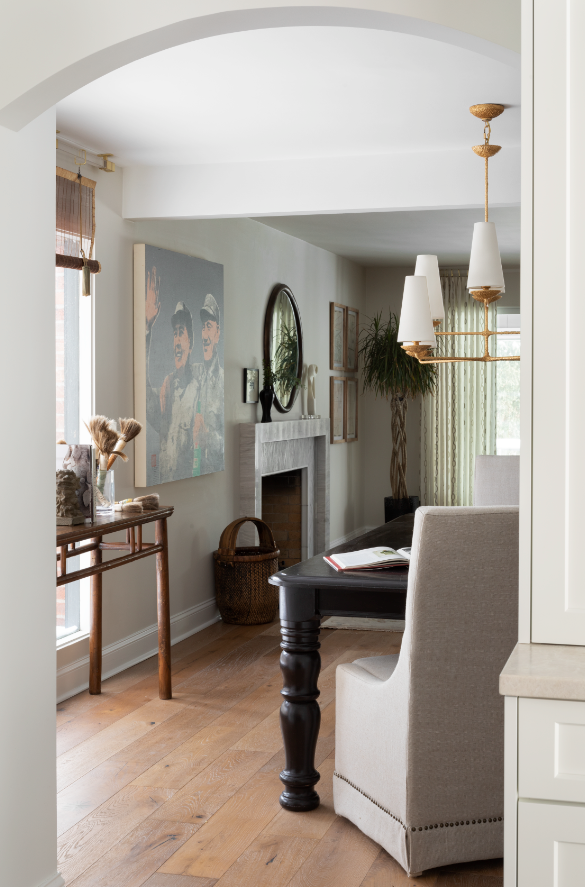 "Milena is a delight to work with. She provides many options and has a great eye for style. She also is great at incorporating pieces you might already have."
We bought a beautiful new house and were trying to get the right look and feel to make it our home. It was our good fortune that Milena had a client push their date and was able to fit us into her schedule. During her first visit we knew she understood how we wanted our home to look and feel. She offered us many options during our journey and we are very pleased with the end results her professional approach made this a fun and exciting adventure. Her many contacts in the industry offered us opportunities we would not have been able to find with out her. We Thank her for her help and guidance and happily would refer her to anyone she is so easy to work with."
"Last year, we purchased our first single family home - a home that hadn't been renovated since 1985 but had tons of potential and good bones. I was completely overwhelmed and confused about how to update it while giving it a customized look and feel and ensuring that we kept the integrity of the original house. We were also working with a very challenging floor, which completely threw me off in terms of what direction to take the renovations. Milena came in and laid out a thoughtful vision that not only worked, but that we were extremely happy with. She came to us with lots of great curated ideas and brought in vendors right away during a time that was difficult to get vendors...and they were not only pros but worked to make sure they met our move-in deadline. She really helped us streamline our vision and bring it to life. She gave us a good base and direction of how we want to move forward with the rest of the house when we're ready. She was also very positive and upbeat and kept talking us off the ledge when things got too stressful. We were happy she was there for us!"
"We worked with Milena to refresh our lighting fixtures, décor, wall paint, wallpaper, carpet and cabinets, and hope to continue working with her in the future for "Phase 2"! I loved working with Milena and would highly recommend her to anyone looking for an interior designer who brings creativity and ideas but also listens to what you want. First and foremost:
• Milena is warm, professional, trustworthy, transparent and timely.
• She understands that this is your home, and the design has to fit your style and functionality.
• She is solutions-oriented—she will find a way to get you want you want—without compromising quality or breaking the bank.
• She will take your ideas and transform them into something that is even better than you imagined!
Lastly, this was our first experience doing any sort of remodeling/design work, and it was a learning process for us. The scope of the work was ever-evolving, and Milena was patient and respectful as we hemmed and hawed over what projects to undertake. She moved at our pace, which was sometimes a snail's pace, and other times a "I need this done immediately" pace. When we thought something might be too onerous or costly to undertake, she always came prepared with an "easier" or more economical solution, and never pushed an idea on us. But, she never compromised on quality, and I'm thrilled with the end results. It's very satisfying to walk into our house and feel like the space truly reflects our (sometimes quirky) tastes, and not simply a page out of a design catalogue. Designing/decorating your home can be full of ups and downs, and she handled all of that with grace and practicality, and I look forward to working with her again!"
"Milena helped us redecorate our foyer and family room. She was a pleasure to work with. She was on top of everything and so timely. We had a flood and we were overwhelmed with everything that needed to be done. She came in and took over everything. She basically was like a general contractor and decorator. She has amazing contractors that she works with and they were high quality and professional. She also has exquisite taste and gently guided us. She doesn't go for the most expensive pieces and stayed within our budget. I have worked with many decorators over the years and she was by far the best! Can't say enough good things about her."
"Milena worked with us to complete a renovation of two bathrooms and the hallway linking the two areas, as well as repainting our apartment. We were unsure how to proceed when starting, but Milena was able to step in and helped us tremendously. She understood what we wanted and created a design that made both of us happy. Milena took the time to listen to us and get to know our concerns. She respected our budget, considered the overall design of our apartment, and spent a lot of time exploring our tastes to find elements that feel personal for us. She worked closely with the suppliers and contractor to make sure everything came together on schedule and that we were able to live through the renovations with as little disruption as possible. We are very pleased with the results!"
"We have just completed a renovation of our master bedroom, master bathroom, laundry room, office and hallways of our condo. It was a major project replacing wood floors with marble, gutting the bathroom, adding lighting, and redesigning the laundry room to make it more functional. Milena Fay of Matte&Gloss elevated these spaces into a peaceful oasis for us. She designed and oversaw the project from beginning to end not easy with the pandemic lockdown and supply delays with a smile and assurance that all would be fine. Milena was so comfortable to work with and understood our vision to guide us in the myriad of choices required for such a project, as well as making sure everything flowed well to existing rooms in the condo. After the contractors were done, she found beautiful and reasonably priced rugs and other accents to bring our new rooms to life. We were in good hands and are delighted with the results!"
"Me encanto trabajar con Milena Fay. Tenía meses queriendo retapizar las sillas de mi comedor; Milena me simplifico todo el proceso, desde seleccionar las telas hasta mandarlas con la persona correcta. Las sillas quedaron divinas."
"Milena / Matte & Gloss Interiors was an absolute pleasure to work with for our interior design project. Milena has an incredible eye for design and is extremely detailed oriented. She handled every aspect of our 3 room design project. Milena helped us design our nursery, master bedroom and living room. She was always very responsive, worked within our budget, completed the project on-time and went above and beyond to make sure we had an incredible experience. I will absolutely use Milena again for all my future interior design needs - highly recommend working with her!!! We love how the rooms turned out - she turned our house into a home. "
"It has been an amazing experience working with Milena! She helped us find our style and has completely transformed our kitchen, powder rooms and living spaces. She is patient and responsive. She is very creative and has allowed us to keep many of our own pieces, while sourcing furnishings that fit our style and budget."
"Milena was a joy to work with on my condo projects . She has incredible taste and her follow up is amazing. I could not have been any happier with her service, attention to detail, and great connections in the industry. Everything was completed quickly and with the highest quality and attention to detail. I would highly recommend Milena and will probably hire her again in 2023."
"I am SO happy to have been introduced to Milena at Matte & Gloss Interiors as we embarked on redesigning our first floor (Living Room, Dining Room, Kitchen, and Family Room). Milena has impeccable taste, is flexible and extremely easy to work with. She understood our budget and delivered incredible design options within our acceptable range. Highly recommended and we will continue working with her going forward."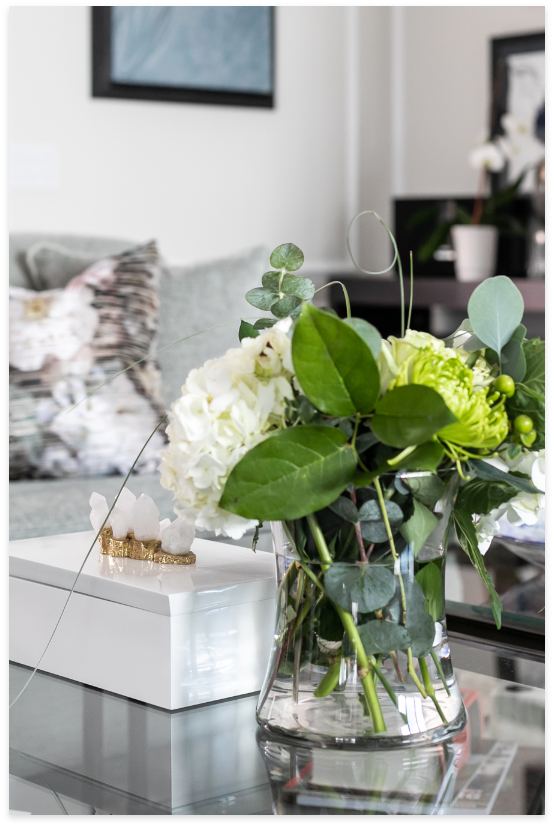 I believe in the power of beautiful design to bring about joy. Matte & Gloss Interiors practices a philosophy balancing aesthetics and practicality for comfortable spaces. I am passionate about creating classic and eclectic spaces with color, finding unique accessory options that are timeless, distinctive, and reflect my clients' polished lifestyles. I take great pride in creating one-of-a-kind interiors that are interesting, artful, and inviting while consistently delivering results on time and on budget.
2019 Matte & Gloss Interiors.
www.matteglossinteriors.com